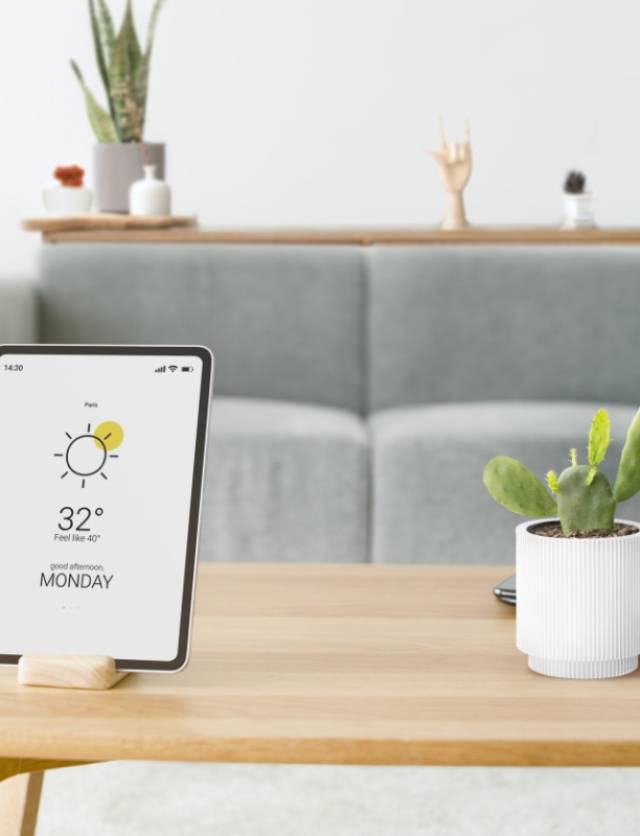 Ultimate automation and control sol.
Ultimate automation and control sol.
Systems Solutions
Tailor-made
At TPS, we fully understand the importance of meeting the specific needs and objectives of our clients with regards to automation and control solutions. To this end, we prioritize personalized service and offer a range of tailor-made automation and control options explicitly designed to meet your unique requirements. Our solutions span across a broad spectrum, presenting a considerable array of options to choose from.
Light Control
We provide state-of-the-art lighting control solutions that eliminate the need for manual switches to operate lighting. This upgrade enables seamless management of lighting equipment in both personal and professional spaces, with ease and simplicity. Not only does smart lighting control enhance convenience, but it also promotes sustainability by minimizing energy consumption and helping clients adopt eco-friendly lifestyles.
Shades Control
Our cutting-edge shade control solutions provide effortless and automated management of blinds and shades of any space. Enjoy the convenience of creating private and tranquil areas with just a press of a button, allowing you to transition effortlessly between day and night, work and leisure.
Our innovative solutions provide not only advanced functionality, but also a sleek and contemporary aesthetic. Experience the future of home and office automation and indulge in the convenience and luxury that comes with our shade control solutions.
Security Systems
Our advanced security systems are specifically designed to combat the ever-evolving nature of modern security threats. At TPS, we offer cutting-edge automated security solutions that ensure the safety of your homes, hotels and other spaces. With our reliable systems you can have 24/7 surveillance of your facilities, granting you increased power and control. You can remotely access your surveillance cameras from anywhere, at any time, thus providing you with constant vigilance and peace of mind.
AV Systems
Our automated audio and video systems are designed to create personalized experiences within a range of environments, such as homes, hotels, and professional settings. The user-friendly minimalistic interface of our AV systems ensures that you can access them quickly and efficiently, anytime and anywhere.
We are committed to providing you with robust solutions that are designed with your unique needs and objectives in mind, so you can get the most out of your AV systems.
Climate Control
TPS is offering an exceptional climate control solutions designed to enhance safety and comfort in your environment. Our innovative solutions include top-of-the-line smart thermostats and perfect integration ensuring that you enjoy stability in all weather conditions.
With our cutting-edge technology, you can say goodbye to the inconvenience of constant manual adjustment and embrace the advantages of a consistently comfortable climate for your spaces.
Cinema Rooms
Our company specializes in providing customized cinema room solutions for homes, malls, and offices, aimed at creating a unique audio-visual experience for you. with our cinema rooms, you can enjoy watching your favorite shows and movies and share your creative work on a huge screen with family, friends, or colleagues.
Our cinema room solutions are designed with cutting-edge technology that ensures high-quality audio and video performance, providing you with unparalleled entertainment experiences.
Networks Automation
With network automation and control solutions, you can configure, manage, and operate physical and virtual networks effortlessly. With our advance network automation technology, you can achieve a fast, agile, and consistent network performance across all areas of your spaces.
GRMS
Our Guest Room Management Systems offer an innovative and efficient solution to manage lighting, temperature, curtains, AV, and other services in hotels and hospitality facilities.
Our systems are scalable and tailored to suit different hotel sizes, ranging from small inns to luxurious 7-star hotels. We're committed to ensuring client satisfaction by providing high-tech solutions that guarantee guest comfort and convenience.
Home Automation
Home Automation systems offers you an effortless and intelligent way to monitor and control your home's lighting, curtains, entertainment systems, and appliances. With our smart technology, you can create a safe, convenient, and enjoyable living environment that perfectly suits your lifestyle.
Our solutions incorporate advanced IoT and alarm systems, allowing you to seamlessly connect and control all your home devices from a single, user-friendly interface. We're dedicated to enhancing the quality of your life by delivering smart home experiences that are easy to use and tailored to your specific needs.